In fact, some cannabis companies have built multi-billion dollar businesses based on strong brand identities. Today we will share with you how to design great product packaging for cannabis-based products to help your brand stand out in the inspiring market competition!
Cannabis Packaging Guidelines
1. Cannabis packaging should appeal to your target customers
Packaging Design Matters
Eye-catching and high-quality product packaging plays an important role when customers choose a cannabis or cannabidiol product.
There is scientific evidence to validate the power of packaging design:
Attractive wraps elicited more intense activity in regions of the brain associated with impulsivity compared to neutral wraps.
Compared to neutral packaging, unattractive packaging led to reduced activity in areas of the brain responsible for reflective thinking.
Attractive packaging triggered reward responses in the brain, while unattractive packaging triggered areas associated with negative emotions.
Strong cannabis packaging is one of the most important ways to capture the market.
Reassure customers that you have a quality product

and build their trust in your cannabis products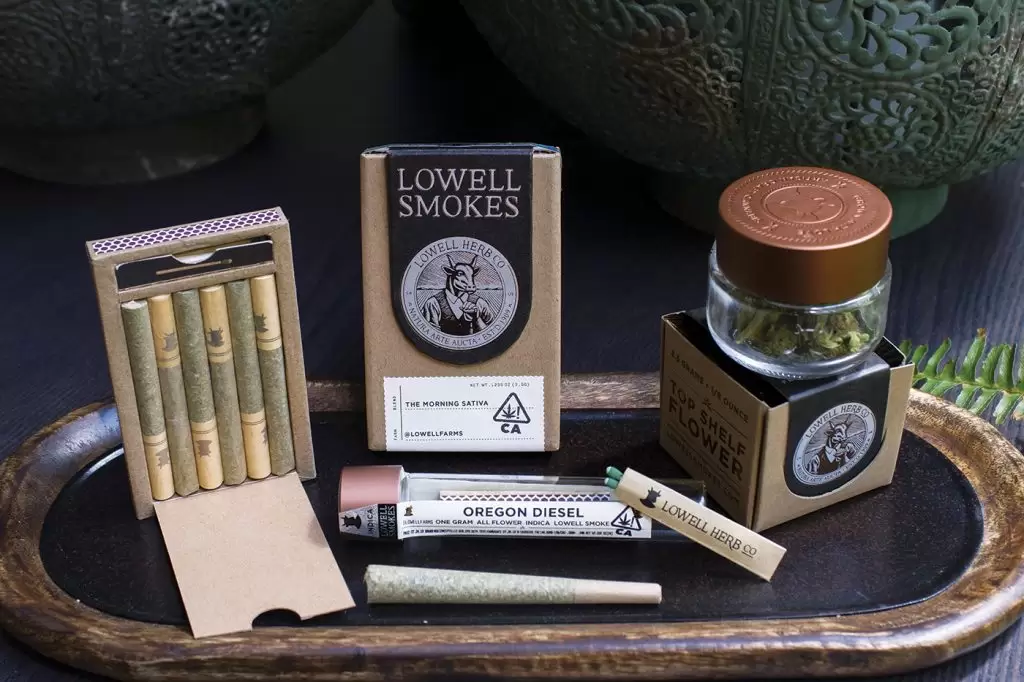 Know your customers and the experience you're promoting
Before creating a packaging solution for your cannabis and cannabidiol products, you must understand your target market, your potential customers and the way you want to promote it.
What pain points does your product solve for consumers?
Here is some material for your consideration.
In pursuit of luxury cannabis and cannabidiol customers
Luxury customers expect quality products and packaging.
When a product's brand status is elevated in the eyes of customers, it is considered luxury.
For most customers, a product is premium if it is considered better than others.
To help with this perception, packaging choices for premium products should be high-quality, clean, minimal or luxurious, and over-the-top.
Also, packaging should always meet the standards defined by the manufacturer or pharmacy. In fact, if you want to open a cannabis dispensary, you should consider the overall customer experience and how the products and packaging your dispensary offers stand out.
When designing packaging options for customers looking for luxury cannabis and cannabidiol products, be sure to consider the following:
Quality : Luxury consumers expect high-value designer packaging with impeccable functionality.

Feel : Luxury packaging should provide a strong tactile user experience.

Taste : Luxury packaging should ditch the typical cannabis-related stereotypes.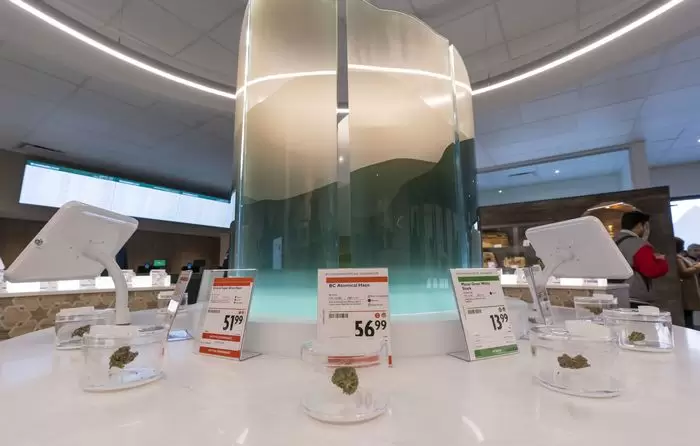 Millennials' cannabis and cannabidiol customers
Younger customers are only attracted to authenticity. They are tired of traditional advertising, forced marketing and carefully crafted fake appearances.
However, they are open to trendy designs, unique product uses and experiences. And, they often champion endorsements from celebrities and influencers who they believe align with their own values. If you want to learn more about how to build brand authenticity, we have a detailed explanation in this article.
When designing packaging for millennials (those who were born underage in the 20th century and reach adult age after entering the 21st century (ie, 2000)), be sure to consider the following factors:
Simple : Minimalist, unpretentious custom branded packaging looks authentic. This type of packaging represents the inside of the product without frills or false appearances.

Sustainability : Millennials place greater emphasis on environmental awareness. They value sustainable packaging that offers an alternative to plastic. You can get extra points if the packaging is made from renewable or plant-based materials.

Limited Edition : Millennials want something that not everyone can have. This is why special-edition products marketed as scarcity are so popular.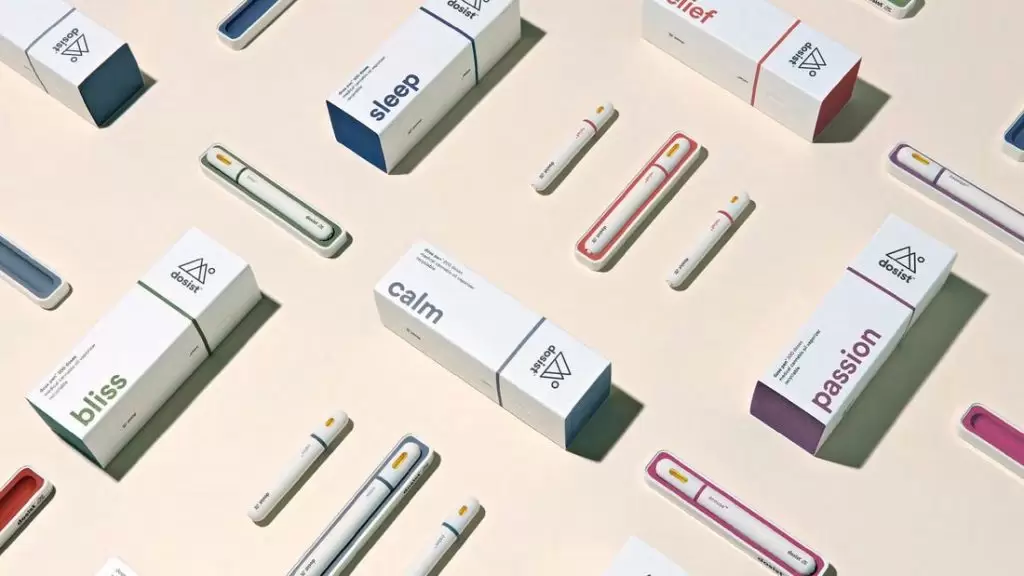 Clients seeking pain relief
All medical cannabis customers have a medical need for cannabis and cannabidiol products.
A recent study found that roughly two-thirds of medical marijuana patients define chronic pain as the primary reason for their treatment.
Patients seeking pain relief because of a medical issue are drawn to branded packaging that emphasizes relief.
Therefore, it is very persuasive for your audience to emphasize the efficacy of your product and the relief they will enjoy.
When designing packaging for customers looking for pain relief, be sure to consider the following: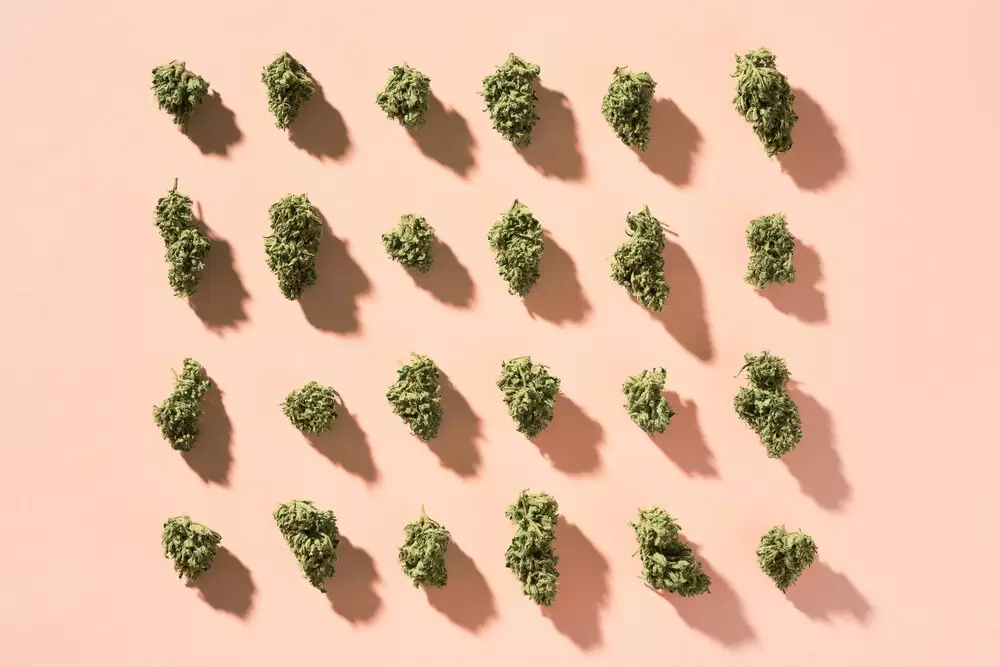 Medical Logos : The packaging design should clearly show that your product has health benefits. Some brands do this by opting for logos that pair cannabis leaves with medical logos. But with so many medical marijuana brands entering the market, the concept can quickly become uninspired and used so much that it can be difficult for your brand to stand out. Therefore, consider other ways to communicate the medical value of your product and differentiate your brand.

Text : Use concise and clear copy to describe your product and its benefits. Pain relief should be the focus of the package message.

Simple Design : Concise packaging graphics, as well as labels with enough white space, will ensure consumers can easily read the product packaging and find the necessary information.
2. Cannabis packaging should inform product information
The best custom branded packaging designs successfully balance design and message.
Custom packaging for any product must include basic product information on the label, preferably in a design to make your product look more attractive.
However, medical marijuana packaging carries a heavier information burden. Guidelines vary from region to region and require your packaging to include dosage information and instructions for safe use, as well as lot number and expiration date details. If you're looking to open a retail cannabis store in British Columbia, we've put together a list of 12 things you need to know.
Below is a list of the contents of the cannabis packaging we offer for your reference: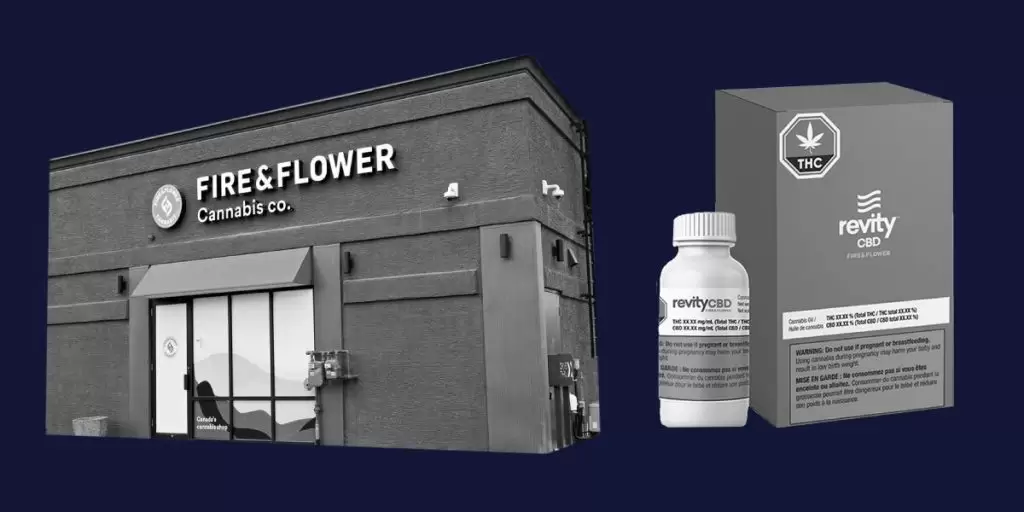 List of your product packaging contents
Include basic details
what is inside?

What is the potency and dosage?

When does it expire?

What is the batch number?
Include qualifiers that want to be valued
Organic, CO2 extracted, full spectrum, less than 0.3% THC, etc.
Include your company's contact information
URL

Email for customer contact

Phone number for customer contactInclude visual branding elements

logo

slogan

brand color

Small brand graphic elements Equally important is ensuring your packaging solution is legally compliant. If you already have packaging for cannabis and cannabidiol products but are struggling to increase sales, it may be time to consider reshaping your company and packaging.
3. Cannabis packaging should protect the product
When choosing cannabis packaging materials, consider both appearance and function.
Even the best marketing and packaging graphics in the world are of little value if the product inside is not properly protected.
When developing custom packaging, keep the following protection guidelines in mind:
Proper Sealing : Packaging for non-disposable products must be resealable and should generally be small. Containers with lids, adhesive closures, self-sealing packaging and boxes with interlocking closures are all available.

Child-safe : Packaging must be child-resistant (eg cans that require some skill to open). Packaging must comply with the Poisonous Packaging Act.

Visible tampering : Like over-the-counter drugs, medical marijuana packaging must be designed in such a way that it is obvious whether the packaging has been tampered with.

Sturdy materials : Choose packaging that is sturdy enough to protect the product inside. Depending on the level of protection required by the product, different products will have different packaging requirements.

Edibles and Beverages : Regional laws covering medical marijuana and consumer products are not uniform.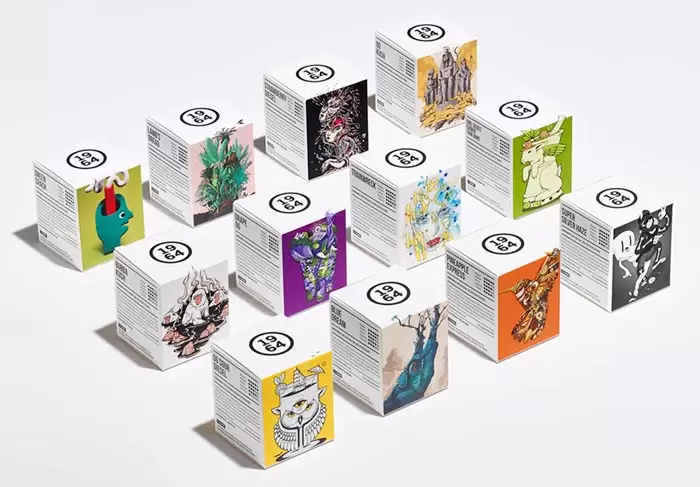 4. Consider cannabis packaging design trends
Packaging design trends are an interesting one. There are some packaging designs that catch on quickly and then disappear...while others stand the test of time.
To understand packaging design trends, you should find a professional team: Vancouver brand design experts to help you.
Regardless, these trends should be kept in mind when developing cannabis packaging.
Here are some design trends that we think will continue for some time.
Cannabis Packaging Design Trends
green leaf imagery

Environmentally friendly packaging

health concerns

Minimalist cannabis packaging

Stereotype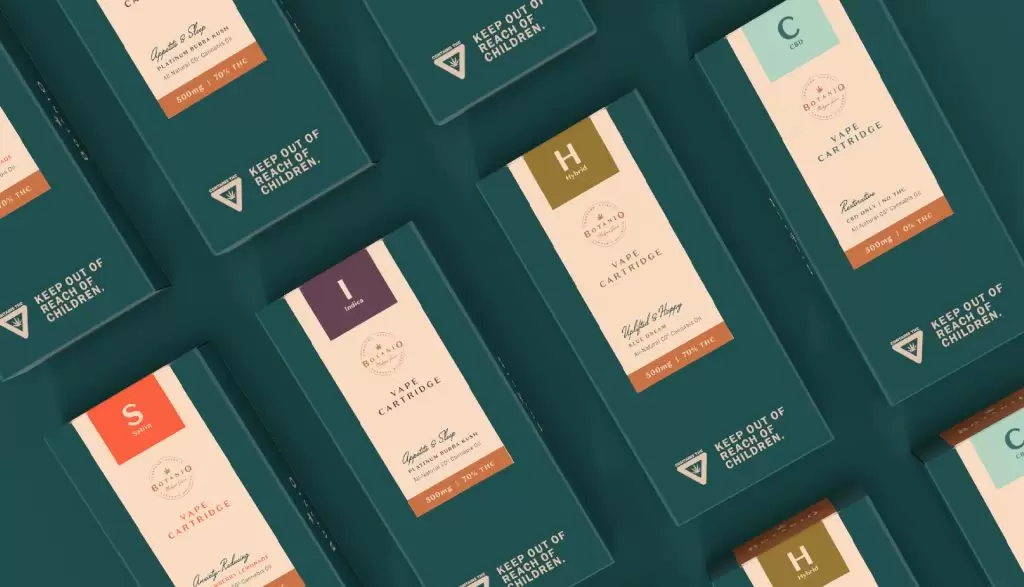 green leaf imagery
Although cannabis leaves are very old-fashioned, it's also the quickest way to get a cannabis product identified when you use it on a cannabis package.
And, many successful cannabis logos and packaging graphics incorporate the iconic leaf in new, modern ways.
In fact, the cannabis leaf is so recognizable that you can even change its color while maintaining its effect. So don't be afraid to experiment and be creative.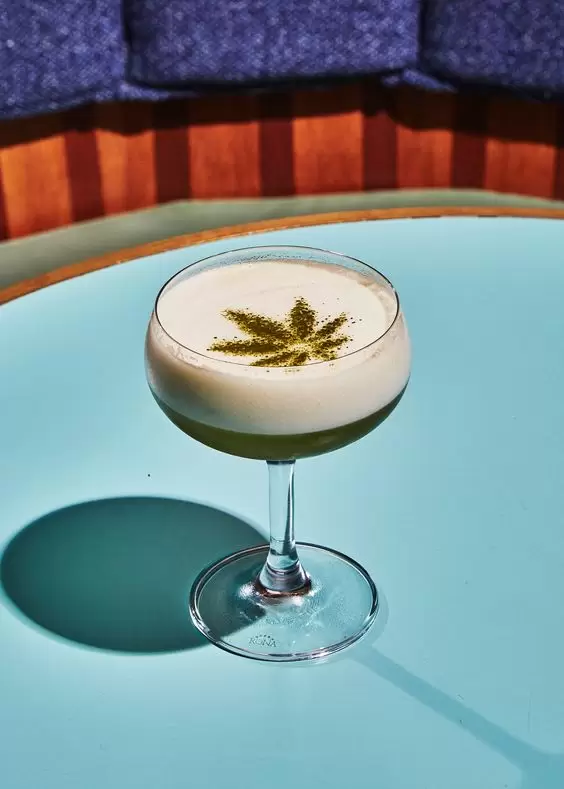 Environmentally friendly packaging
Today's consumers are more environmentally conscious than ever.
Shoppers care about products that benefit both themselves and the environment. This is why "organic", "sustainable" and "raw" products are currently in demand.
And this desire to minimise environmental impact extends beyond the realm of packaging. According to a recent Nielsen study, three-quarters of millennials (those who were born underage in the 20th century and reach adult age after entering the 21st century, or 2000) would like to Spend more money for products with sustainable packaging.
Your cannabis packaging should best be visibly sustainable. Pastel shades help convey how natural your product is.
health concerns
Medical marijuana patients to address health concerns. And, they want to make sure your product can provide a trusted solution.
Therefore, the medicinal properties of cannabis and cannabis-infused products are emphasized by mimicking traditional medical packaging. And, as we mentioned above, this includes using clear copy and packaging designs with plenty of white space.
Check out the medical brands you admire for design inspiration related to your brand.
Minimalist cannabis packaging
The adage "less is more" couldn't be more true. Minimalist design is experiencing a renaissance that shows no signs of fading. So, a minimalist approach to packaging design will ensure that your packaging design has a modern effect.
Black and white minimalist designs work especially well in high-end products.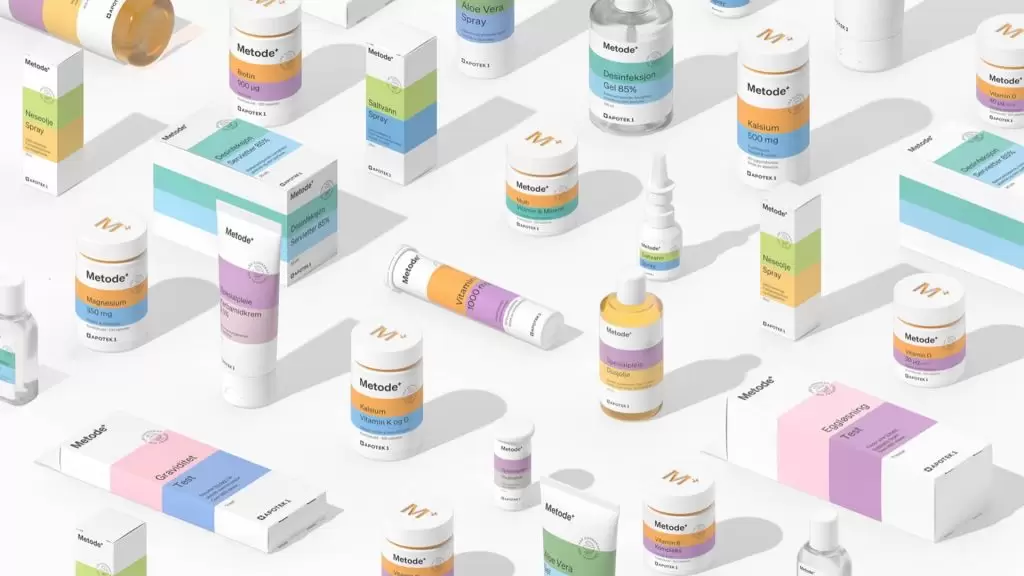 Stereotype Game
Forget everything you know about avoiding stereotypes for a moment.
The cannabis industry has some interesting history and culture, which creates opportunities for clever marketing and design.
While this trend is finding more use in recreational marijuana, if done tastefully, it could also have a place in medicine.
Consider playing with words, or mentioning cannabis in a fun way to help your brand stand out from the rest.
As with all products, the packaging is the first thing customers see. Quality packaging design can elevate your product and tell your company's brand story. However, medical marijuana packaging must also work to build customer trust and confidence in the product's efficacy. Use these strategies to create the best packaging for your cannabis products.