With the development of the cannabis industry, more and more outstanding cannabis companies have emerged around the world, some of which are some of the most familiar companies, and their every move has attracted the attention of all practitioners around the world. Today, let's take stock of the 15 most well-known companies and see which ones are there~
1、Canopy Growth

Canopy Growth (formerly Tweed Marijuana Inc.), a cannabis company based in Smiths Falls, Ontario, Canada, is one of the largest cannabis companies in the world. The company's predecessor, Tweed, was founded in 2013 and changed its name to Canopy Growth after merging with Bedrocan Canada in 2015. In addition to operations in Canada, the company also operates in countries such as Spain, Germany, and the United Kingdom.
2、WeedMaps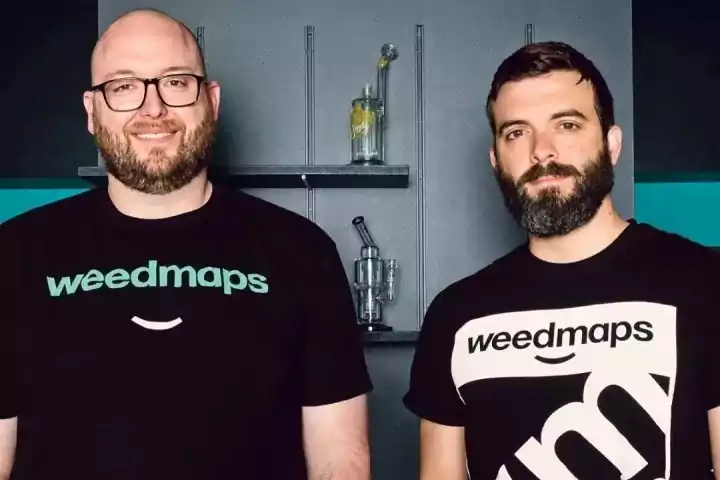 WeedMaps is a comprehensive cannabis advertising service platform in the United States. It was established in 2008 and is headquartered in Irvine, California. It has offices in Denver, Tucson, New York, Barcelona and Toronto, and currently has more than 400 employees. Its business includes providing brand display for cannabis companies, online sales of cannabis products, online ratings, etc. In addition, WeedMaps provides SaaS and data solutions for the cannabis industry.
3、Tilray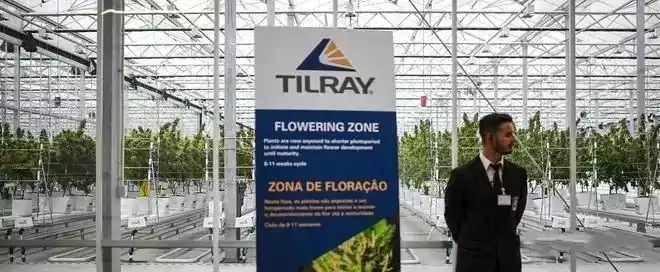 Tilray was founded in 2013. Became the first GMP-certified medical cannabis producer in North America in December 2016. In July 2018, the company became the first cannabis company to list on Nasdaq and trade under the ticker symbol TLRY. In September 2018, Tilray became the first Canadian cannabis company to legally export medical cannabis to the United States for clinical trials.
4、Aphria

Founded in 2013 and headquartered in Leamington, Ontario, Canada, Aphria is one of the largest cannabis companies in the world. In 2014, obtained a license issued by Health Canada to produce and sell medical marijuana. In November 2020, announced the acquisition of SweetWater Brewing Company, one of the largest independent brewers in the United States, for US$300 million.
Recently, Tilray and Aphria, two of the world's leading marijuana companies, announced their merger. After the merger, a new company with an equity value of about 4.8 billion Canadian dollars (about 3.77 billion U.S. dollars) will be born. The new company will trade on Nasdaq under Tilray's ticker symbol TLRY.
5、Cresco Labs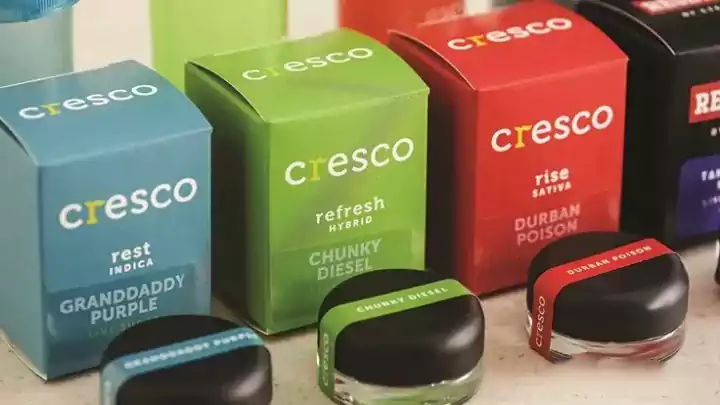 Cresco Labs, one of the largest marijuana companies in the United States, has been working to expand its marijuana brands and products, as well as its retail range. Although Cresco has only 19 retail locations, there are more than 780 third-party pharmacies selling Cresco's products, and in 6 states have more than 29 licenses. At present, Cresco Labs has eight cannabis brands, namely: Sunnyside, Cresco, Mindy Handmade Edible Flagship Store, Remedi, High Supply, Good News, FloraCal Farms and Wonder Wellness.
6、Ayr Strategies
Focused on high-growth markets, Ayr Strategies is one of the most profitable vertically integrated cannabis companies with solid market positions in Nevada and Massachusetts and recent acquisitions in Pennsylvania, Ohio and Arizona.
The company grows and manufactures cannabis products and distributes them through its retail outlets and third-party stores. With a strict focus on limited licenses and densely populated states, Ayr has a strong pipeline of M&A opportunities through its selection as acquirers.
7. 1906 Company
Since its establishment in 2017, 1906 has been committed to developing a new product category: functional cannabis, and has created breakthrough functional formulations of cannabis and Chinese herbal medicine. Currently, the company has six products that combine CBD and Chinese herbal medicine.
The CEO said that by combining industrial hemp CBD with pure natural Chinese herbs, they saw an opportunity to provide adults with an alternative to alcohol and drugs. Recently, 1906 Company was rated as "one of the most innovative new brands in the cannabis industry" by the mainstream media in the United States.
8. Tyson Ranch
Tyson Ranch is a marijuana company founded by boxing champion Mike Tyson. A few months ago, Tyson announced that the company had obtained a global license for "printed" industrial hemp products, and would cooperate with Smart Cups to launch a magical CBD product - "printed beverage". The drink uses water-soluble CBD technology, and when water is added to the cup, the active substances and flavors printed in the cup are released.
9、Aurora Cannabis
Aurora Cannabis is a licensed cannabis producer from Canada with 15 cultivation facilities that, if fully developed, can grow more than 650,000 kilograms of cannabis per year. In addition to Canada, the company also has cannabis production bases and offices in 24 countries around the world. It is a major provider of medical cannabis products in North America and Europe, and the company has entered the CBD market in the United States.
10、GW Pharmaceuticals
Founded in 1998, GW Pharmaceuticals is a British biopharmaceutical company listed on the Nasdaq Global Market (GWPH), GW is a world leader in the development of plant-derived cannabinoid therapeutics.
GW has developed an oral formulation of purified cannabidiol (CBD) approved by the U.S. Food and Drug Administration (FDA) as Epidiolex® for the treatment of seizures associated with Lennox-Gastaut syndrome or Dravet syndrome. This is the first drug derived from the cannabis plant to be approved by the US FDA.
GW has also successfully developed the world's first prescription drug derived from the cannabis plant, called Sativex®, which is now approved in more than two dozen countries outside the United States for the treatment of spasticity caused by multiple sclerosis.
11、Cronos Group
Headquartered in Canada, Cronos Group's product portfolio includes PEACE NATURALS, a global health and wellness platform, and two adult-use cannabis brands, COVE and Spinach.
12、Harborside
Harborside is a recreational and medical marijuana company based in California. Founded in 2006, the company's dispensaries are one of the most well-known marijuana dispensaries in the world. Its founder, Steve DeAngelo, is known as the "Father of the Cannabis Industry."
As the oldest marijuana retailer in California, Harborside is still growing rapidly. On the company's financial statement for the third quarter of this year, it shows that the total revenue for the third quarter was $19,572,620, higher than the $16,148,582 in the second quarter, an increase of 21% from the previous quarter.
13、Hexo
HEXO Corp was formed in 2013 to serve the needs of the Canadian medical cannabis market. With the legalization of recreational marijuana in Canada in 2018, the company began producing and selling marijuana for adult (recreational) use. One of Canada's largest licensed cannabis companies, HEXO Corp has 1.8 million square feet of cultivation and processing facilities in Ontario and Quebec.
14、Jushi Holdings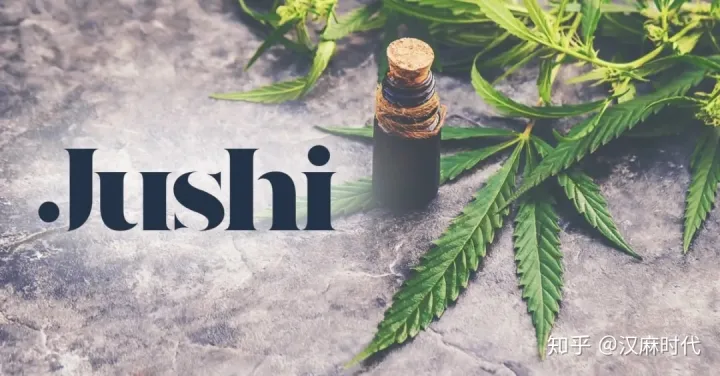 Jushi Holdings is a vertically integrated U.S. multi-state cannabis operator. The global market-focused company has a diversified portfolio of cannabis brands and cannabis-derived assets. It operates BEYOND/HELLO marijuana pharmacy retail brand, marijuana CBD brand Nira, and will launch more brands in the future.
15、Vireo Health
Vireo Health is a leading medical-focused multistate cannabis company in the United States. The company has operations in nine states. In 2020, the company will realign its strategy to focus on near-term profitability in six of its core healthcare markets: Arizona, Maryland, Minnesota, New Mexico, New York and Pennsylvania .