Pre roll display boxes are essential to any marijuana dispensary. They provide a safe, attractive way to present the product and they allow customers to see the product before buying. They also provide a safe environment for the products and allow for easy inventory tracking.
Next, let's make an inventory of the top 10 pre roll display boxes.
1. 20PC Display - Raw® Perfecto Pre-Rolled Cone Tips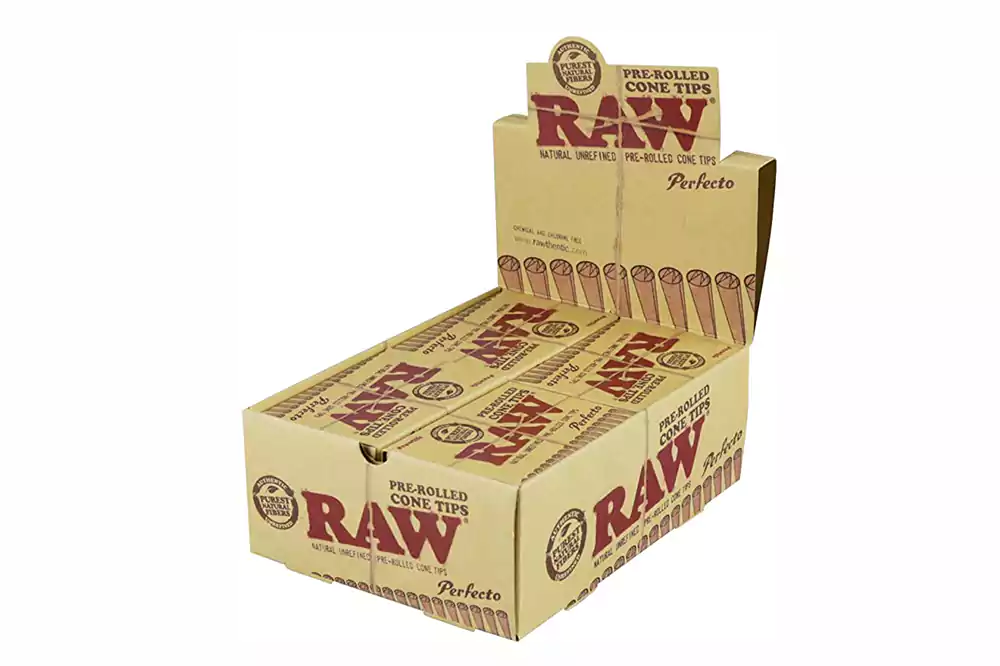 Raw® is a leading manufacturer of natural, chlorine-free rolling papers for rolling your own cigarettes. With our (20) boxes of Raw® 20PC Display, you'll have a display that's perfect for any smoke shop or retail store.
Features:
(20) boxes with 20 pre-rolled cones

Made from natural, chlorine-free paper

Carefully cut and rolled following the natural grain fibers
Price:
$44.00 / Count
Buy:
Pros:
cones are top quality

no defects or messed up products were found
Cons:
Only 18 pks not 20 like the description

The price is too high
2. King Palm Flavors Slim Size Cones - 20 Pack, Display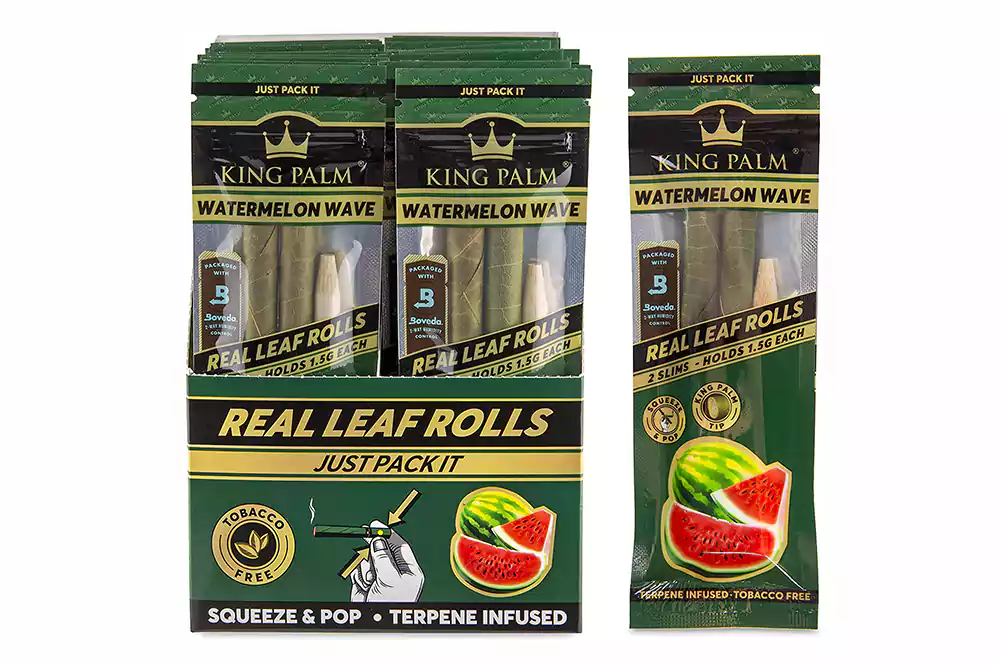 King Palm Flavors Slim Size Cones are made with precision, using the finest quality ingredients. The flavor of these 100% Organic flavored pre-rolled cones will have you reminiscing to the days of your childhood at the local candy store. King Palm a range of indulgent terpene-infused flavors that will satisfy any sweet tooth!
Features:
No toxic fertilizers are used in the process, chemical and preservative free

The King Palm Flavors are derived from all-natural terpenes keeping your smoke sesh chemical free!

Squeeze & Pop Pre Rolls
Price:
$1.35 / Count
Buy:
Pros:
they are smoother on your lung

they give your throat a cool feel, which helps with any irritation

help mask the scent of herb

Cons:
4 packs out of the display don't have the pop

the packaging in this isn't the best

sadly without the humidity packs they tend to dry out
3. Pre Roll Tube Display Case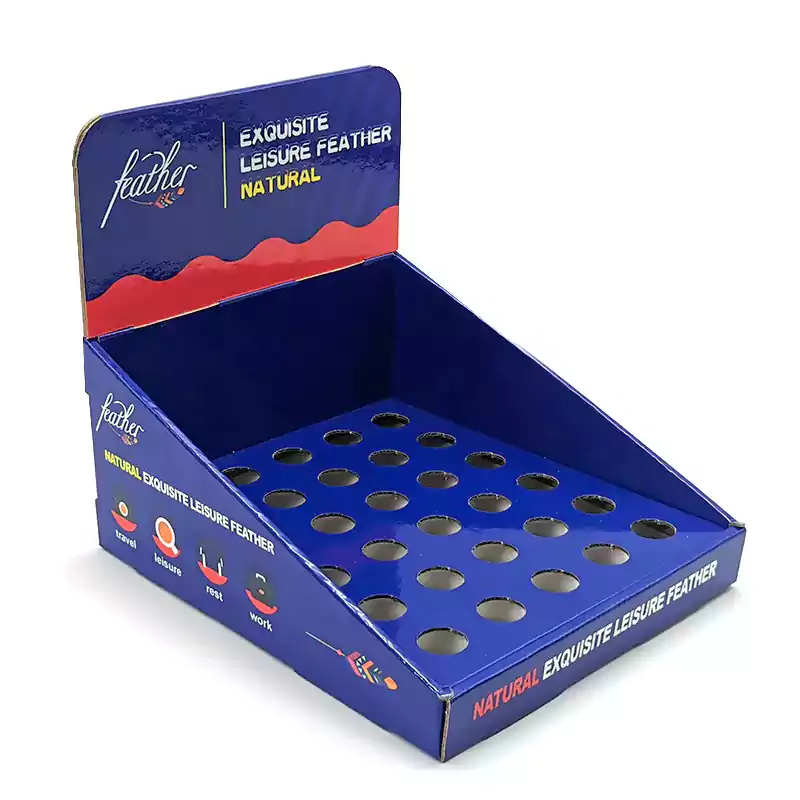 This beautifully made pre roll tube display case is perfect for any cannabis dispensary to showcase their product with ease. It's a more open display than a traditional cannabis case, allowing your customers to see the entire display at once and features an environmentally friendly design that is recyclable and paper-made.
Features:

Convenient display and storage

More open

eye-catching

Support full customization

Minimum order quantity 1000

100% paper, recyclable and environmentally friendly
Price:
$0.01 - $1.8 / Piece
Buy:
Pros:
Convenient storage and display

Hole design, pre roll can be firmly fixed on the display box

Convenient storage and display
Cons:
Up to 30 pre rolls can be displayed

the packaging in this isn't the best

sadly without the humidity packs they tend to dry out
4. Pre Roll Display Kraft Paper Box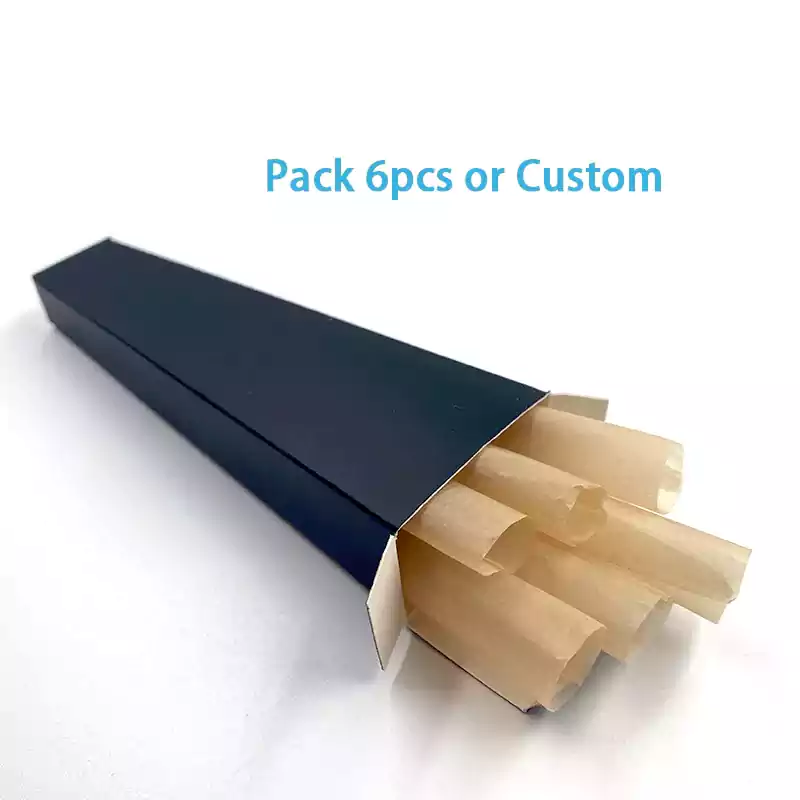 This pre roll display boxes are the perfect way to show off your pre-rolls in the most elegant way possible. These boxes are designed with a custom cut top that can hold up to 4.5 inches in diameter and up to 13 inches in height. We offer a wide variety of sizes, colors and options to best suit your needs.
Features:

Glossy/Matte lamination

Complete or Spot UV

Embossing and Debossing

Gold or silver foil stamping

Varnishing
Price:
$0.01 - $1.2 / Piece
Buy:
Pros:
Creative design

Low cost

Convenient and practical
Cons:
Limited number of pre rolls

Easily deformed

5. Display Box for Pre Roll

The Display Box for Pre-Rolls is the perfect solution for your pre-roll needs! The Display Box is lightweight and easy to transport, and its sleek design makes it a great addition to any broadcast setup.
Features:

Glossy/Matte lamination

Complete or Spot UV

Embossing and Debossing

Gold or silver foil stamping

Varnishing
Price:
$0.01 - $1.20 / Piece
Buy:
Pros:
Large display space

Pure cardboard material, more environmentally friendly

Grid design, more eye-catching
Cons:
Limited design space

Inconvenient storage