Before we get to know CBD oil, let's get to know CBD first. CBD (cannabidiol) is a miraculous ingredient from cannabis, which has miraculous effects such as analgesic, anti-inflammatory, anti-anxiety, anti-epileptic, anti-tumor, sleep aid, nerve protection, and anti-addiction .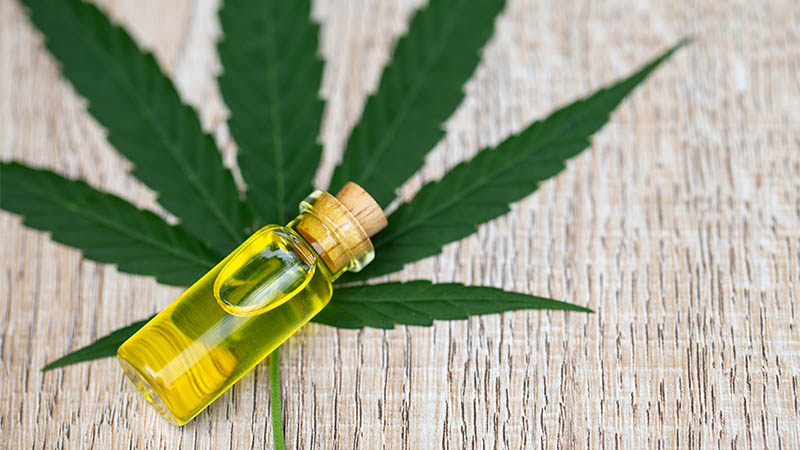 CBD Oil Classification
1. Pure CBD Oil
It is to separate and purify CBD crystals from industrial hemp flowers and leaves. The purity of CBD can be as high as 99.9%, and then the CBD crystals are dissolved in an oil solvent. Pure CBD oil contains only CBD and does not contain any of the other ingredients found in industrial hemp. Since CBD crystals are colorless and odorless, the color and flavor of pure CBD oil depends on the solvent and other additives used. Commonly used solvents are coconut oil (MCT oil), olive oil, hemp oil and VG/PG.
Pure CBD Oil=CBD Crystal+Oil;
Oil=MTC Oil/Olive Oil/Coconut Oil, etc.
2. Full Spectrum CBD Oil
It is an unpurified and isolated industrial hemp leaf extract, in addition to containing CBD, there are other cannabinoids (such as CBN, CBG, CBL, CBCVA, etc., sometimes with a small amount of THC), terpenes and aromatic compounds . Full-spectrum CBD oils are typically more viscous, darker in color, and have the vegetal flavor of industrial hemp.
Full Spectrum Oil = Industrial Hemp Mosaic Extract + Oil
3. Broad Spectrum CBD Oil
Broad Spectrum Oil is also a hemp leaf extract, containing a range of cannabinoids and terpenes, but no THC. If there is a third-party test report for the product, you can learn the detailed cannabinoid and terpenoid content from the report. These products undergo additional processing to separate and remove as much THC as possible, while still retaining other cannabinoids and terpenes. There are other products based on isolated CBD with additional cannabinoids and terpenes added.
Broad Spectrum Oil = Full Spectrum Oil - THC
The above are all called CBD oil.
Is CBD Oil Safe?
Most studies have concluded that CBD is a safe substance with limited negative effects on the human body.
In fact, CBD has many fewer and less severe side effects than drugs used to treat the same conditions. For example, patients with epilepsy receiving CBD therapy may experience diarrhea, decreased appetite, or weight changes, but these effects are trivial compared to traditional epilepsy medications.
Most importantly, CBD offers a safe option for treating a variety of health problems with minimal risk . Just be aware that you should consult your doctor before taking any supplement that may affect your current treatment.
How should CBD oil be taken?
Before use, please shake it before opening the bottle, and use a dropper to take the oil; then put the oil drop on the tongue for four minutes and swallow it; (the active substance can be absorbed into the blood through the mucous membrane at the base of the tongue)
CBD will become active after 15 minutes and peak at around 60 minutes, and symptoms will be relieved during the process, but some conditions may require continuous consumption for several days to observe significant changes.
Note: Everyone has an endocannabinoid system. The cannabinoid receptors CB1 and CB2 in our body interact with CBD to regulate the balance of the body through the endocannabinoid system. However, everyone's physique is different, and the body's needs are also different, and their needs for phytocannabinoid supplementation are also different, and this must be taken into account when determining the most effective dose of CBD oil for an individual.
Contraindications for CBD Oil
CBD oil that contains no or only trace amounts (THC < 0.3%) of THC poses the least risk to users, but some groups of people should also be aware. For ethical reasons, testing around the safety of CBD oil in children and pregnant women is limited. Some current research and facts suggest that CBD oil may be safe for children (used to treat a variety of difficult childhood diseases), but it is unclear how CBD oil affects the growth of the fetus, so it is best avoided by pregnant women .
References:
CBD Life, List of CBD Drug Interactions
MOYO Clinic, What are the benefits of CBD — and is it safe to use?
Candid magazine. CBD Oil For Acne – The Ultimate Guide.