What are the Benefits of Cigar Boxes in Today's Society?
Cigar boxes are a popular item in today's society. They are well-known for their quality and durability. Today, cigar boxes can be found in homes, offices, and many other places.
Cigar boxes have been around for decades but have only recently become popularized because of their popularity with the younger generation. They are now used as storage containers for many different things such as jewelry, electronics, and even food.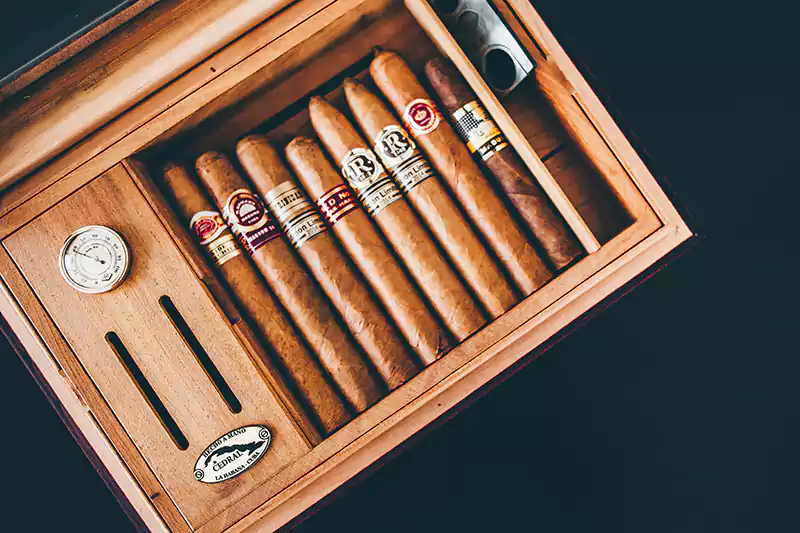 How to Choose a Nice-Sized Cigar Box for Your Cigars?
Cigars are a luxury, and cigar boxes are the perfect receptacle to store them. With so many different sizes of cigar boxes available, it can be difficult to know which size is best for you. In this article, we will be discussing the different sizes of cigar boxes and how to choose one that is right for you.
The first thing to consider when buying a cigar box is what kind of cigars do you usually smoke.
Some boxes are meant for storing cigars that are larger than others. Larger boxes can accommodate larger cigars, and smaller boxes can store smaller ones. Generally speaking, the bigger the cigar, the bigger the box needs to be in order to hold it. It's also important to consider the shape and size of the box. Some are square, while others are round or rectangular. It's important to choose a box that best fits your needs. A cigar box with a snug fit will keep the cigars from moving around and getting damaged, so their wrapper doesn't come off when you open it up for smoking later.
There are a variety of materials that cigar boxes are made out of, including wood and plastic. If you're looking for something nice to store your cigars in, and want something that will last a long time, then metal or wooden boxes might be the way to go. Plastic is less durable than metal or wood, so it's not recommended if you need your cigar case to last a long time.Cigar boxes make great gifts for the smoker in your life, so if you're looking for something you can give as a present, then it might be worth looking into cigar boxes. They are also fun for storing small items like your keys or change.
How to Choose the Best Type of Wood For Your Cigars?
Wood is an important material in the cigar industry. Wood not only provides a unique flavor to the cigar but also has a significant impact on its construction.
The type of wood used in a cigar box is mainly determined by the type of cigars that will be stored inside it.
Different types of wood have different properties and flavors, so choosing the right one for your cigars can make a big difference in taste.
Cigars are typically stored in boxes made from Spanish cedar, which is very aromatic and imparts a light, sweet flavor to the cigars. This type of wood is also ideal for humidors because it absorbs excess moisture and prevents mold growth on the cigars inside. The downside is that Spanish cedar can be expensive and difficult to work with because it has very tight grains that can't be sanded.The natural oils in Spanish cedar can also leave stains on your fingers and clothing if you aren't careful.