420 Packaging can add eye-catching embossing and debossing to custom paper bags, paper printed boxes and rigid paper boxes. High and low embossing can also provide a stronger visual impact along with spot UV and foil embossing.
Rigid Paper Box With Embossing
The rigid shoulder box above is a box for packing underwear. It is a sock that carefully expresses the beautiful girl on the lid with embossing.
What is Embossing and Debossing?
Embossing and debossing are used to print images on paper, leather, or vinyl and are commonly used for luxury packaging such as cosmetic boxes, luxury paper bags, custom paper boxes, and rigid paper boxes. Embossing is when an image is pressed into the material to make it stand out from the surface. Embossing is the opposite of embossing. The perimeter of the image is compressed so that the image is pushed into the material and not lifted. To emboss an image, you will need to cut a metal die and a corresponding counter die using your logo or graphic as a template. The matrix is made of brass, copper or magnesium. Brass stamps are strong and will last with repeated use. These are used for multi-level detailed designs such as human face casts. Copper is usually cheaper than brass, but it doesn't hold a lot of impression and is not as effective for multi-level printing. Magnesium is much weaker than brass or copper and is used once for simple one-step impressions.
Embossing and Debossing process
To start the stamping process, the material he fits between two dies and uses a press and heat to force the impression of the dies into the material. The result is a raised, exact copy of your logo or artwork. The embossed area is smoothed with heat and pressure like an iron.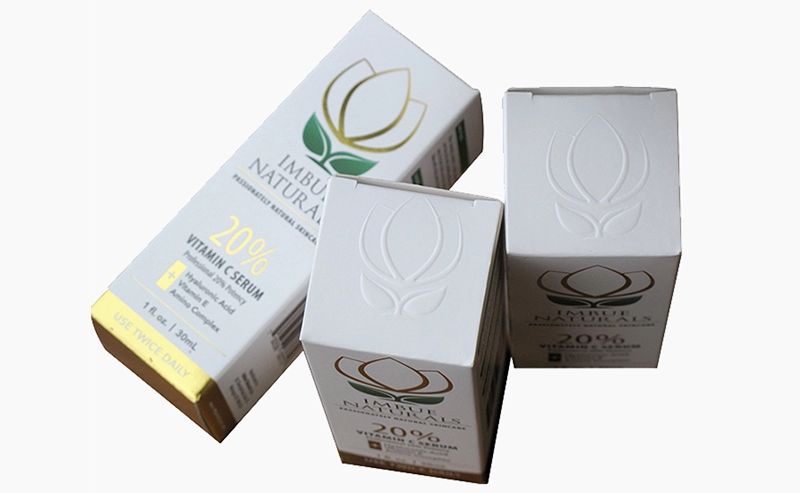 Paper Printed Box With Embossing
The above straight end paper box is a cosmetic box with a brand logo embossed.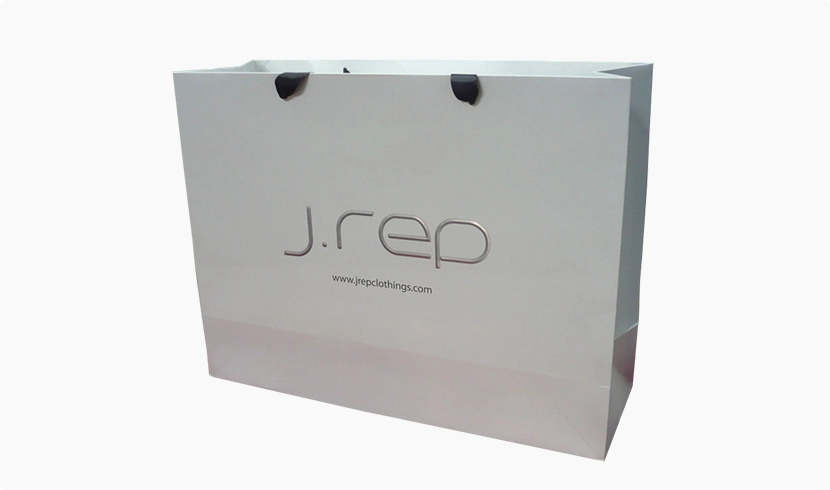 Paper Bag With Embossed Logo
A custom-made paper box with an embossed logo that gives it a luxurious feel. Meanwhile, the logo text is imprinted with the logo's matte silver foil.
Printed cardboard, which is made by stacking three sheets of paper, is almost never embossed. Spot UV and foil stamping are widely used for custom corrugated boxes.