420 Packaging offers custom UV printed or coated paper boxes, vanity boxes, custom paper bags, printed corrugated boxes, and rigid paper boxes.
Compared to traditional lithographic offset printing, UV printing is more expensive, but allows for more vivid and vivid colors. In addition, printing on special paper is also finished very neatly. For example, printing white on special black paper for traditional lithographic offset printing is very difficult because the white ink is usually too thin to cover the black inside. UV printing, on the other hand, allows perfect white printing on black specialty paper boxes.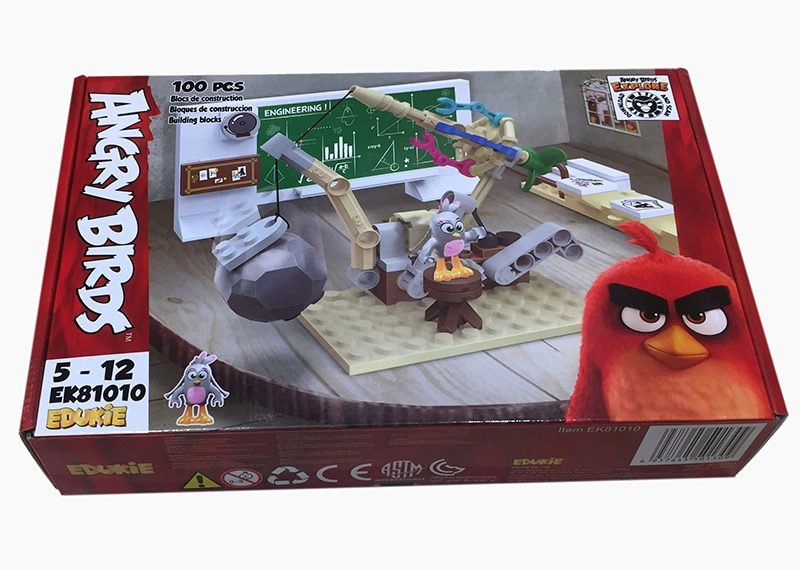 UV Printing for the Corrugated Printed Box
UV Printing and Ink
UV printing is environmentally friendly and produces clear images on printed paper boxes and gift wrapping boxes.The following are the advantages of UV printing and inks.
Faster turnaround time: UV inks dry quickly when exposed to UV light during printing.
No VOC Emissions: Unlike traditional inks that contain chemical solvents, UV inks do not emit volatile organic compounds, abbreviated as VOCs.
Increased resistance to smearing and abrasion further protects your prints. Crisp visuals of text and graphics printed on paper boxes and bags.
UV coating
UV varnish is a special varnish due to the UV varnish used, a transparent substance that behaves like UV ink when exposed to UV light. UV varnish dries within 1 second when exposed to UV light. Reduces machining time and adds a layer of abrasion protection without adding thickness or sacrificing flexibility.
UV varnish, also known as UV varnish, is the process of applying a thicker, more visible type of coating to the surface of the printed box. Printed colors look remarkably rich and vibrant. It also has the added advantage of fast drying of prints on the production line due to the UV drying process.
There are two types of UV varnish: full UV varnish and spot UV varnish.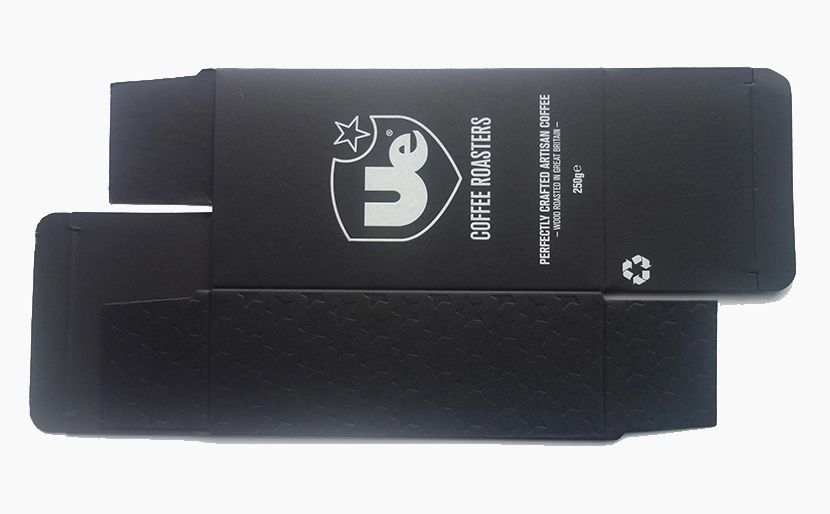 UV Printing for the Black Paper Box
Full UV Coating
Whole surface UV varnish applies UV varnish to the entire print surface. High gloss levels can compete with and replace glossy laminates. At the same time, it provides excellent protective properties and a comfortable feel to the printed surface.
Spot UV Varnish
In spot UV varnish, UV varnish is only selectively applied to the printed surface in order to emphasize certain texts and images, especially logos. Brand logo spot UV varnish is widely used on luxury paper bags, paper boxes, rigid boxes, gift boxes, cosmetic packaging boxes, jewelry boxes and some retail packaging boxes.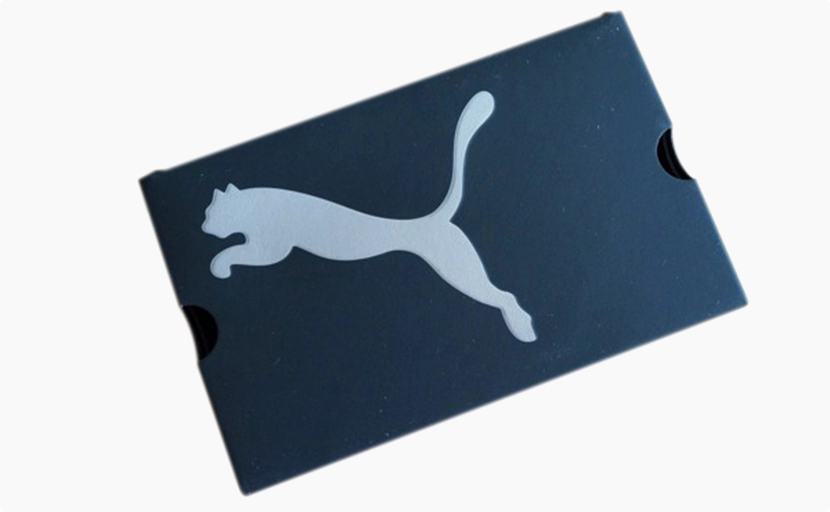 Cardboard Box With The Logo Spot UV Varnished
This is a small black cardboard package for watches. PUMA logo spot UV varnish for a matte finish.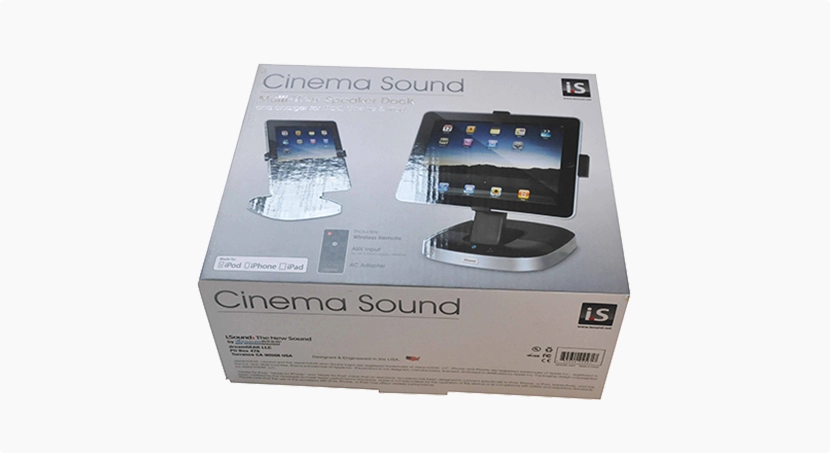 Litho Laminated Box With The Spot UV
The box above is a relaminated packaging box for electronic products. Spot UV varnish is applied to the print surface to highlight the beauty of the print.