Foil stamping is a special finish that uses foil to create eye-catching designs and graphics on custom printed boxes. It gives the paper printed box a glossy and incredible look, adding a very luxurious feel.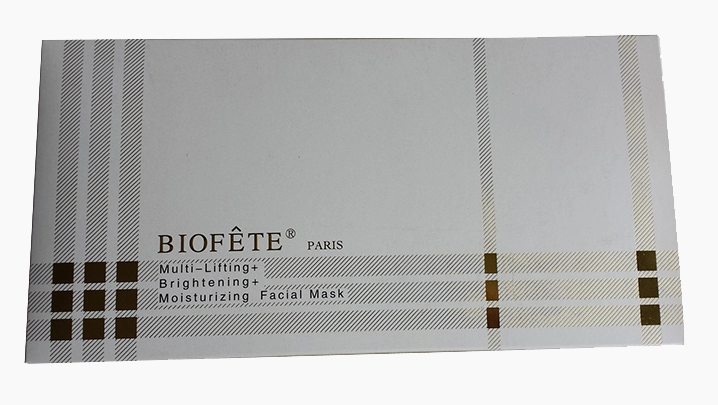 Gold Foil Stamped Paper Box
Hot stamping is available on 420 packaging for custom paper boxes, corrugated printed boxes, decorative paper boxes, rigid paper boxes, and custom paper bags. Includes metal foil stamping and holographic foil stamping.
Why Use Foil Stamping?
We apply hot stamping on customized paper boxes and bags according to customer's request.
1. Add glare, differentiation and luxury to printed paper boxes.
2. Improve the identification of products, especially high-end products such as cosmetics and beauty products, wine products and gifts.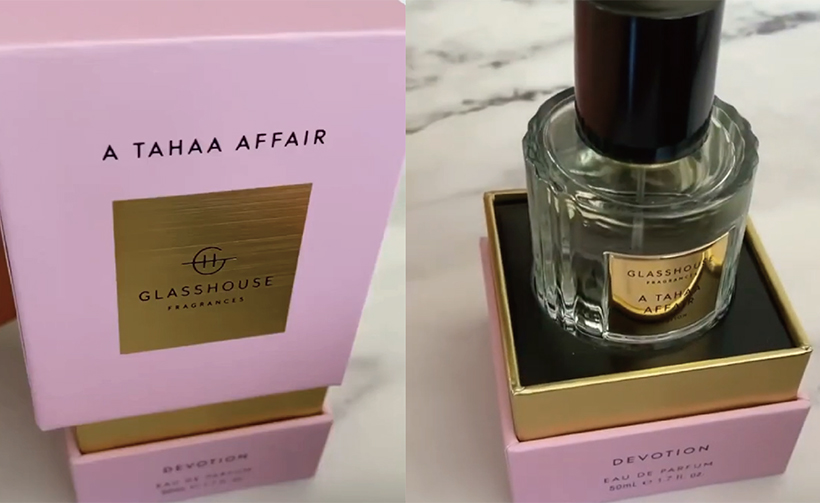 Gold Foil Stamped Paper Box
The rigid box with a removable top cover has a square shape with gold foil stamping. Once the gold leaf finish is complete, apply a black foil finish to the black letter logs and branding. Wrap gold metallic cardboard inside the neck of the lower base box. With a matte pink soft-touch finish on the outside, the rigid paper box packaging offers a very fantastically gorgeous visual effect.
Foil can be almost any color. Foil sheets are available in rolls in a wide range of colors, finishes and optical effects. The most common are gold foil, silver foil, copper foil, and holographic foil stamping.
In addition, by combining foil stamping, embossing, and debossing, it is possible to produce a three-dimensional effect with a more three-dimensional effect by sharing one positive plate and one negative plate. Bronze and copper plates are the most common plates.
Foil Stamping Process
Foil stamping can be divided into two types: hot foil stamping and cold foil stamping. foil stamping
In the hot foil stamping process, the formed metal sheet is brought into contact with the foil foil under external pressure and heat to transfer the color of the foil to the desired carton. Temperature, pressure and speed are three important factors for good foiling effect.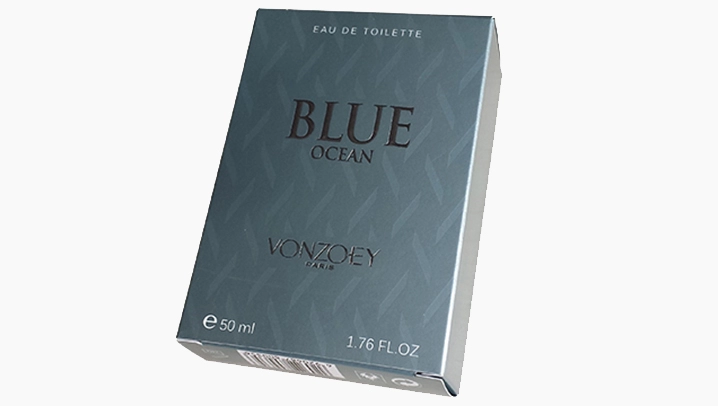 Silver Foil Stampping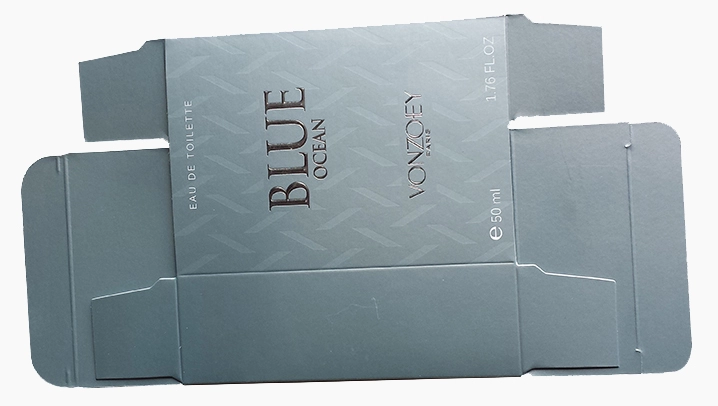 Silver Foil Stamped Paper Box
Cold Foil Stamping
As a leading paper box supplier in China, we can also do cold foil stamping on custom paper boxes and custom corrugated boxes.There are four main steps in the cold foil stamping process.
Print UV curable adhesive on cardboard using a standard printing plate. UV curable glue is a special glue that instantly cures with ultraviolet light. This process is like using ink to print an image. The glue is used to print the foil effect graphic design on the customized paper box.
Fix the film on the printed glue.
When the cardboard is exposed to UV light, the adhesive hardens and becomes sticky.
The adhesive-compatible foil adheres to the sticky adhesive on the box. This procedure creates a bright glossy foil effect on the printed paper box.
Foil that is not adhered to the adhesive remains on the thin polyester liner of the foil film and is fed to the take-up spool. Most corrugated boxes and E-flute corrugated boxes are also foil stamped.
Foil Stamping Color
Ordinary metal foil has a luster like metal, giving the foil stamping design of the custom-made paper box a luster and luster. Such foils are available in various metallic tones such as gold, rose gold, shiny silver, matte silver, bronze and copper. Just to name a few.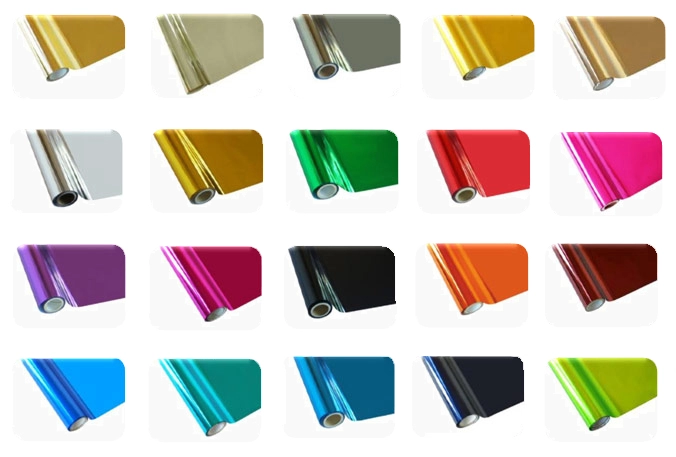 Foil Papers of Various Colors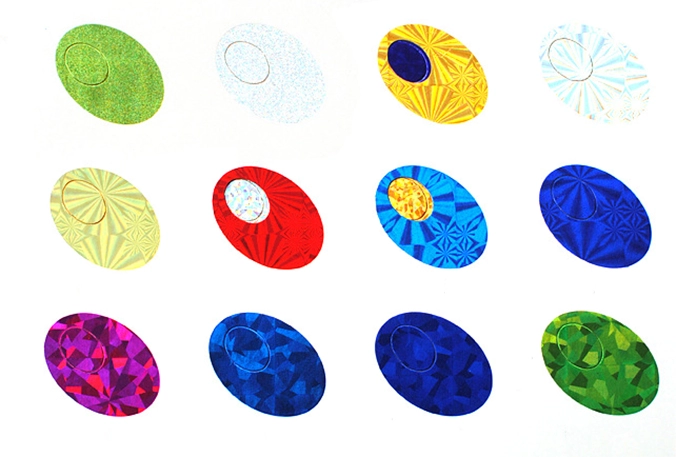 Holographic Foil Paper
All leaf paper is outsourced. We also stock a variety of foil paper suppliers to meet your unique color needs.
Holographic Foil Stamping
Holographic foil can transfer a 3D holographic image onto a customized paper box, giving your foil design a very special and moving effect.
The matte blue paper box below has a phoenix holographic foil stamping. The finish makes the box very eye-catching. 420 Packaging offers a wide range of holographic patterns as a new and exciting dimension for customized paper boxes, paper bags and gift boxes. With our advanced technology and technical understanding of optical science, we are able to design and manufacture paper printed boxes that can show special effects to attract product attention and make sales successful.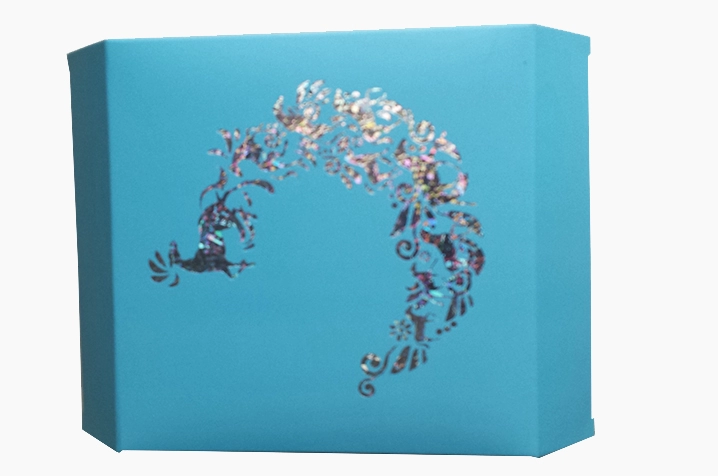 Holographic Foil Printed Paper Box