Collapsible rigid boxes usually cost more than regular lift-off paper boxes because there is a lot of manual work involved in making the boxes. But if you consider the shipping cost, the total price will be much cheaper.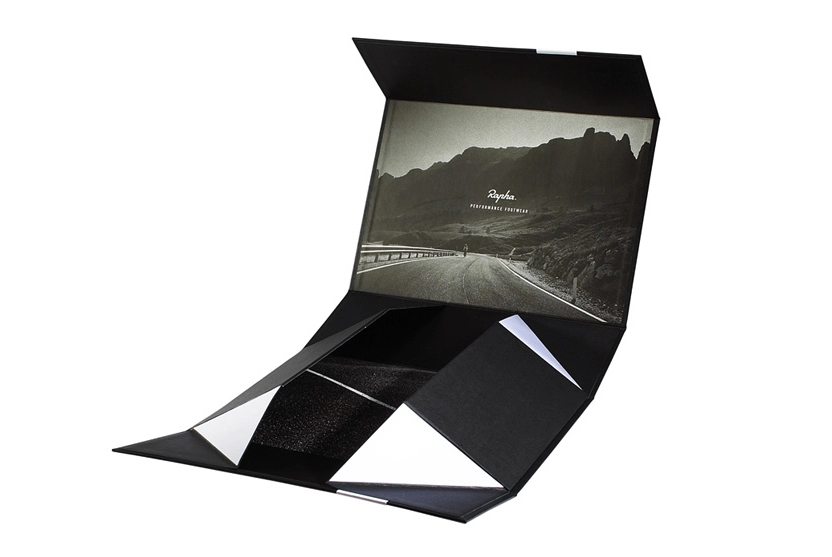 Collapsible Rigid Paper Box
Collapsible rigid box construction

Collapsible boxes usually have two magnets on the front to seal or close the box. This is a typical rigid paper box with a magnetic closure.
Foldable rigid boxes take the shape of flat rectangles off the line. Thanks to its ingenious construction, it can be assembled in less than a minute. Attach double-sided tape to the four corners of the bottom to seal.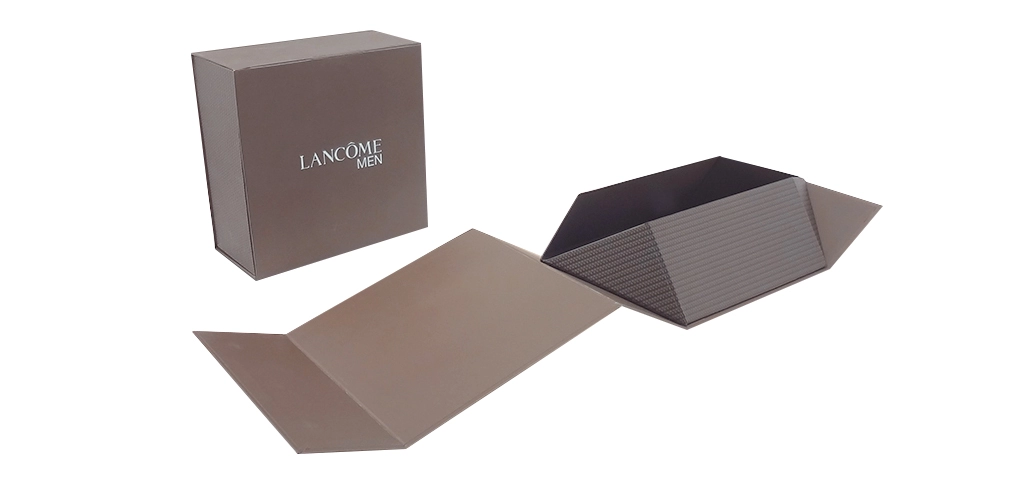 More collapsible rigid boxes
The folding rigid box in the image below is a matte white stand-up box. Sturdy paper boxes can be shipped on a flat sheet. Once the carton reaches the production line, you can easily assemble it and pack your products. It is a very popular box for clothing packaging, cosmetic packaging, and retail packaging when you prefer high quality paper boxes over printed cardboard boxes.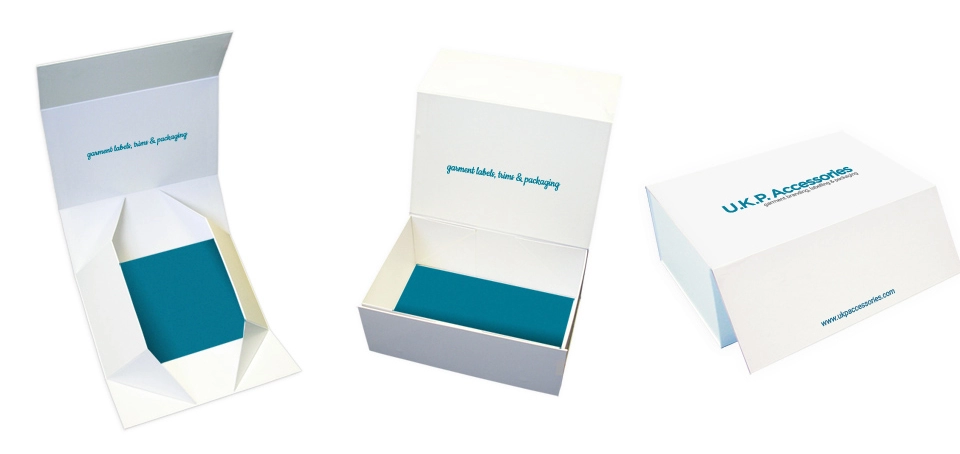 Collapsible Rigid Paper Box
Rigid box for flat transport
Unlike regular pop-up boxes that cannot be folded, foldable rigid boxes are also called flat shipping rigid boxes because they are flat storage and shipping.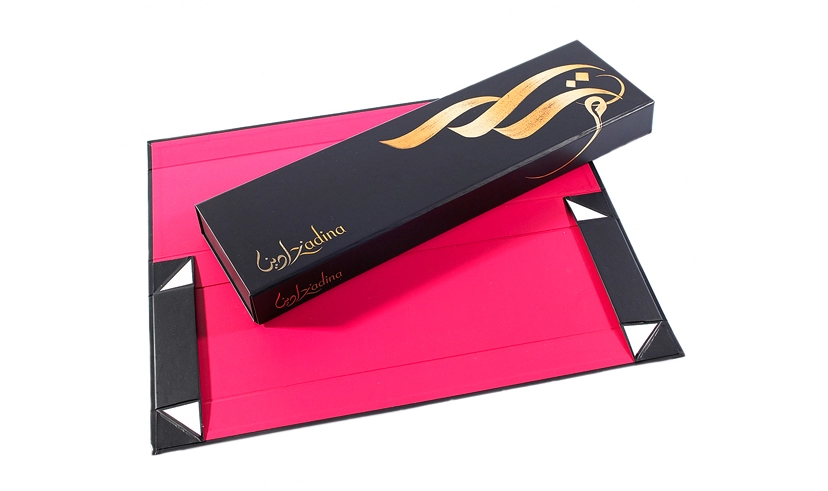 Collapsible Rigid Paper Box
Advantages of Collapsible Rigid Boxes
The main advantage of foldable rigid boxes is that they are foldable. Rugged pop-up boxes fold flat for shipping like cardboard shipping boxes. This feature saves you hundreds of dollars when importing crates from us. For smaller orders, we can also ship the boxes by air. It only takes 4-7 days. However, collapsible rigid boxes also have drawbacks. Because the boxes are all made by hand, the unit price per box is slightly higher than traditional boxes and varies between $2 and $3.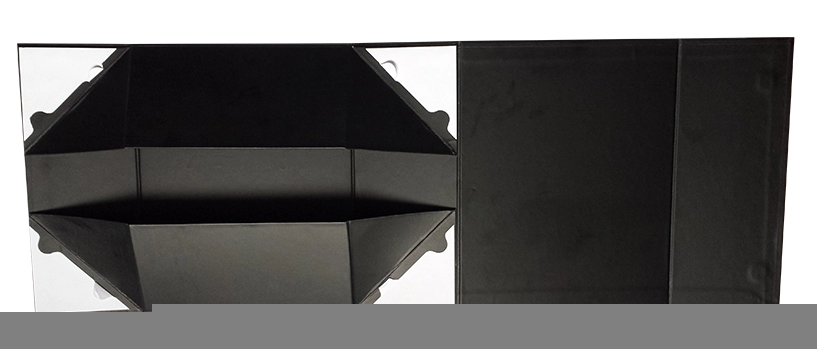 Collapsible Rigid Paper Box
Free Dieterin Template
420 Packaging offers free folding rigid box molds as well as paper printed boxes and printed cardboard boxes. Then you can have the designer place the print design/layout/artwork directly on the template. This saves a lot of time.
Collapsible Rigid Paper Box
This is a folding rigid box with spot UV paint. The box has a matte black lamination. The surface of the lamination has a triangular pattern of spot UV painting, which is very beautiful.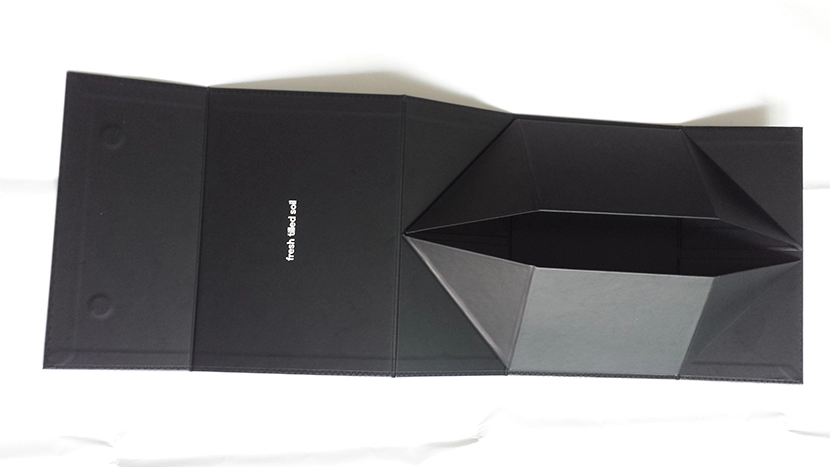 Collapsible Rigid Paper Box
This is the contents of the folding rigid box. It will be shipped flat during transportation. Additionally, the box comes with his two magnets for the box seal and closure.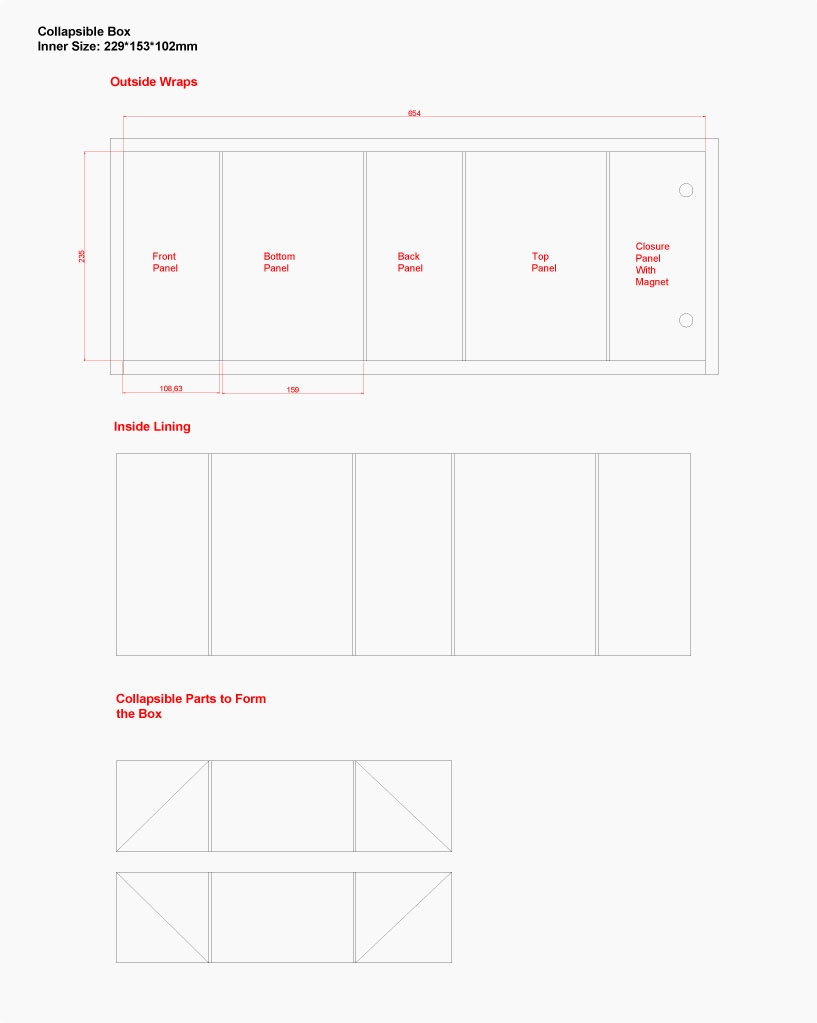 Dieline for Collapsible Rigid Paper Box
Foldable rigid paper boxes are widely used in clothing packaging, retail product packaging, cosmetics, health and beauty product packaging, and electronic product packaging.